Suzanne Gladstone Bio
Suzanne Gladstone is an American Singer-Songwriter from San Diego, CA. Genres include Indie-Rock, Indie-Pop, Indie-Rap, Indie-Country, Indie-Folk, Indie-Dance. She writes and performs a multitude of genres which helps to carve out her own unique sound within each song. Her voice and style is a mixture of many wonderful artists, such as "Adele", "Amy Winehouse", "Amy Lee", "Gwen Stefani", "Stevie Nicks", "Patsy Cline", "Shania Twain", "Pink" and many more.
Suzanne has released 14 singles since 2019 (which includes her 3 Country singles "I Blew A Wish", "Barely Felt The Fall", and "You Are The Reason (My Heart Beats)". Here most recent release is "Paralyzed", which was released on 5/11/20.
She also recently released 5 singles back to back, "You Walked Away", "Is It Love", "Everything Will Be Fine", "Gazing In Your Eyes" and "Effortlessly". Check them all out, including her other recent releases, "Paralyzed", 'I Am! I Am! (My Own Kind of Pretty)", "Dust Settles", "Warrior" and "Dreamer" (which was the first single and title for this album). She is currently in the studio working on her next row of singles. She has 2 more singles coming soon which will be the finish of this series of singles for her album "Dreamer".
You can find her music video for her previous Country release, "I Blew A Wish" here on her website, YouTube channel https://www.YouTube.com/SuzanneGladstone her Facebook page https://www.facebook.com/GladstoneSong or Instagram. https://www.Instagram.com/SuzanneGladstone
Please follow, like and share! 
Tip Jar for Suzanne Gladstone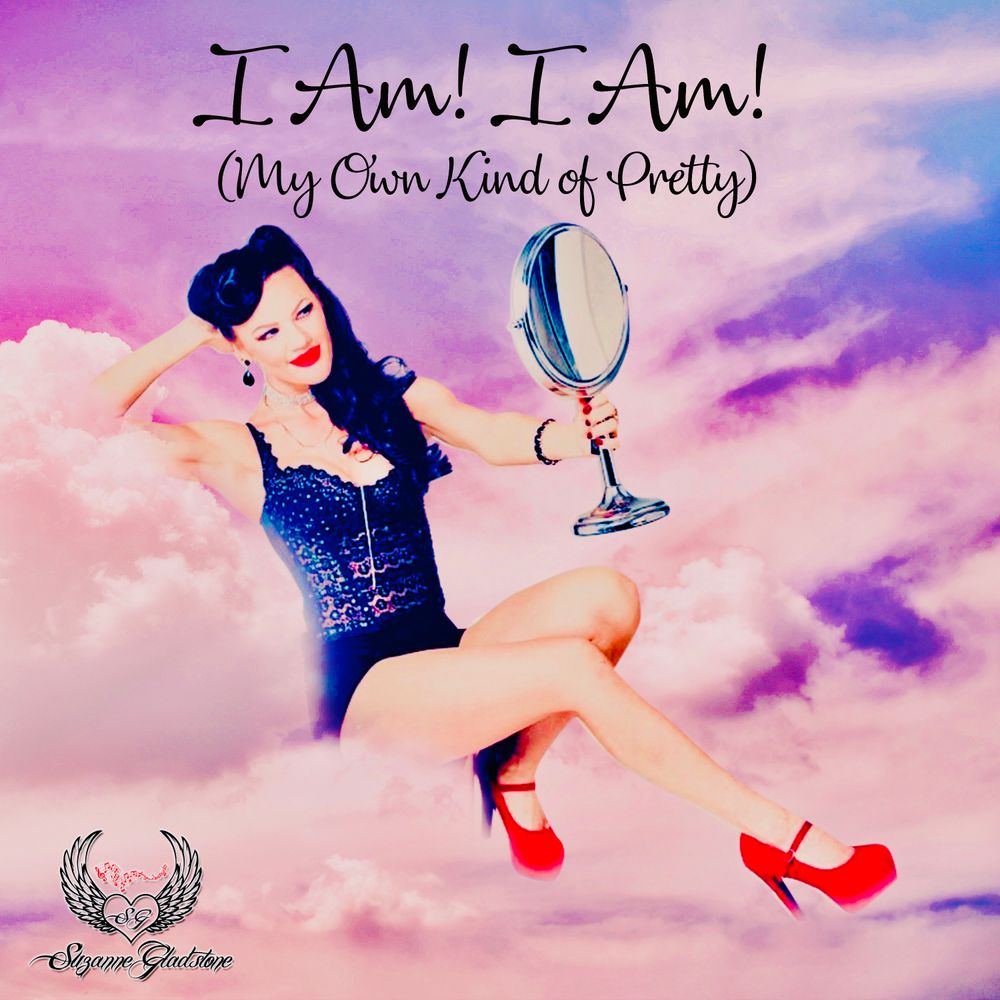 If you so wish to support me and my music
Suzanne Gladstone's Tip Jar to support her music career. Thank you!
Enter the amount you wish to donate
Gazing In Your Eyes - Single
Gazing In Your Eyes
Suzanne Gladstone
Everything Will Be Fine - Single
Everything Will Be Fine
Suzanne Gladstone
I Am! I Am! (My Own Kind of Pretty) - Single
I Am! I Am! (My Own Kind of Pretty)
Suzanne Gladstone
An empowerment song for everybody. Retro vibe and bouncy.
Read more…