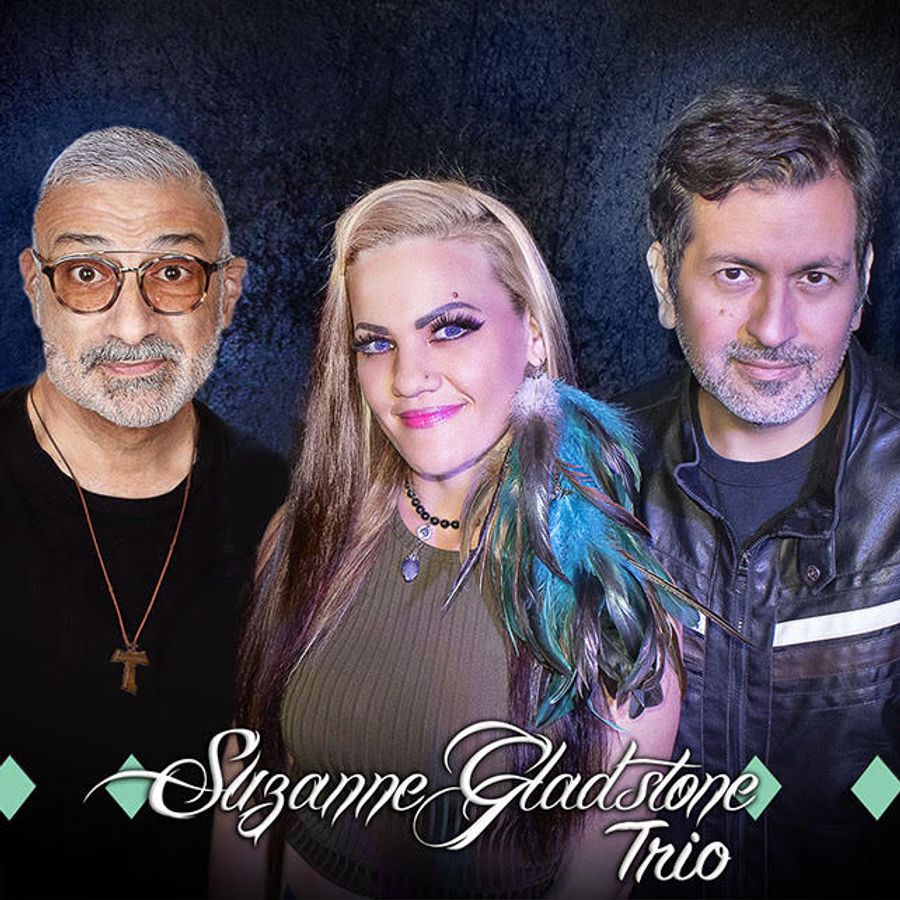 Suzanne Gladstone Booking/Biography
Solo / Duo / Trio
Add t
Suzanne Gladstone Solo-Duo-Trio Bio
"Suzanne Gladstone" performs as a solo acoustic act, as well as a Duo and Trio. Performing a wide variety of genres 50's-00's, but the main attraction is their oldies set-list which includes many popular covers from "The Beatles", "Elvis", "Buddy Holly", "The Ronette's", "Nancy Sinatra" and many more! Covering any Genre from Rock, Pop, Indie, Country. They perform Popular covers that the crowd will recognize and be able to sing along. The Duo is located in Escondido, CA but is willing to travel all around San Diego County or other areas to perform.
"Suzanne Gladstone Trio" includes Singer-Songwriter-Guitarist, Suzanne Gladstone, with her wide range of vocal performances and ability to sing any genre, any style and wow the crowd with her top vocal performances! She has an astonishingly 4 octave range with a velvety smooth tone that will have the audience craving for more! Suzanne performs vocally as well as plays the acoustic guitar. She has also performed locally in San Diego County with her previous duo "McGonigle & Gladstone". Suzanne is well versed in many genres, she has the ability to transform her voice into any style and has a special connection to oldies music but loves a wide variety of musical styles, including Country and some Rap. She is a Singer-Songwriter and has 14 singles released Worldwide via Spotify, iTunes, YouTube and as of 6/6/22 released her debut album "Dreamer", an Indie Pop/Rock/Country Album, which is also available in CD through her website at GladstoneSong.com where you will find a wide variety of performances, photos and original music.
Also included in the duo is her lead electric guitarist-bass player-backup vocalist, Richard Cruz, who was lead guitarist- lead singer for his previous band "Wolftrane" for 18 years where they performed across San Diego County. Richard also has a long history working in the Audio/Video and Music Industry across San Diego County for 25 years! He has worked behind the scenes with artists such as, "The Eagles", "The Monkees", "Fleetwood Mac", and "Motley Crue". He also owns and operates a video production and recording studio.
On occasion we add in Nico Peters of San Diego's popular "63eatles Band" as the drummer or cajon player. He is a well-known drummer with a vast background in playing drums. He is especially gifted at performing anything "Beatles" releated.
ext